Company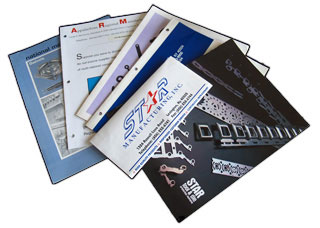 History
Star Tool and Die, Inc. was established in Lexington in the 1950's and grew as a supplier to IBM. Around the clock, Star supplied stamped components and intricate sub-assemblies for IBM's large line of typewriter products. As typewriters were replaced by computers in the American workplace, Star transitioned into other industries – including Automotive. Toyota's decision to build it's first U.S. plant in Georgetown, KY, a mere 15 miles from our plant, changed everything. Today, we supply Toyota in all 8 North American Plants as a Tier I Supplier. Based on that long-standing reputation and relationship, we also supply several Toyota suppliers as a Tier II.
In 1995, Star was purchased by Mark Stanley and was renamed Star Manufacturing Inc. New ownership infused new energy and capital, and it quickly resulted in growth.
Mission Statement
Star's mission is to build upon a reputation of providing value to our customers through:
HIGH QUALITY PRODUCTS RESPONSIVE CUSTOMER SERVICE
CONTINUOUS IMPROVEMENT
To succeed in this mission, we believe the following factors are critical to success and strive to achieve the following philosophy:
Communicating and listening to both our customers and our employees.Continually improving our performance through training and education.
Fully utilizing the flexibility inherent to a family owned business to the benefit of our customers.